Show love to your family's animal companion with this Valentine's jar full of yummy treats!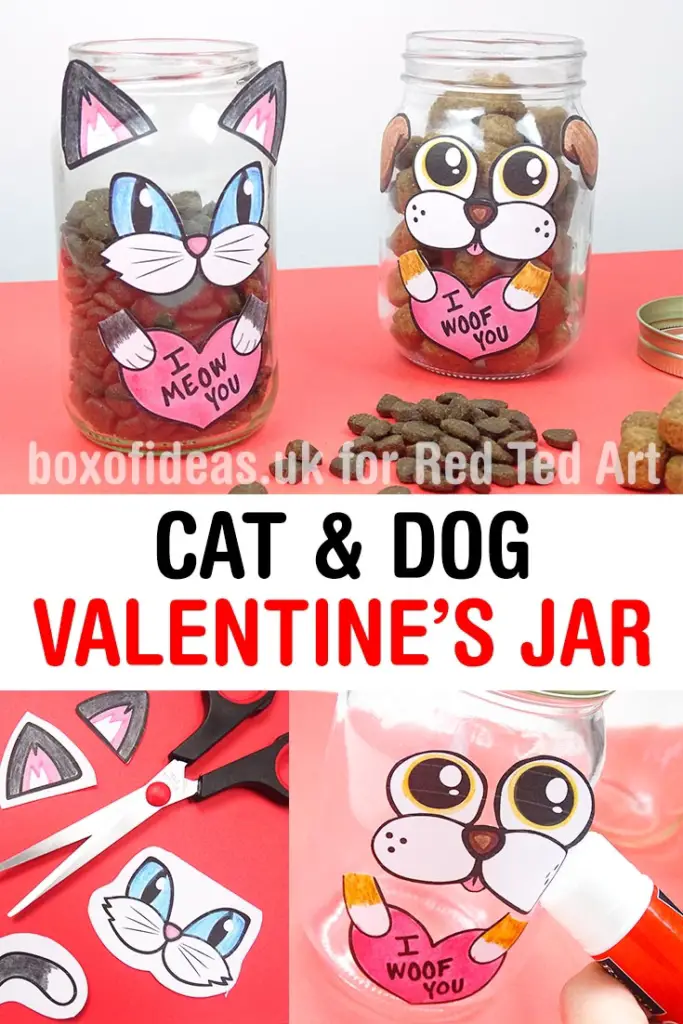 How to DIY the jars:
This craft was designed for Red Ted Art's series "31 Days of Love". Visit Red Ted Art to see the step-by-step tutorial on how to make this animal gift.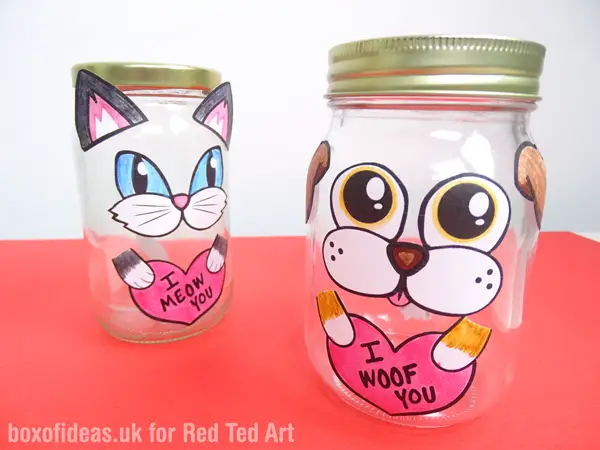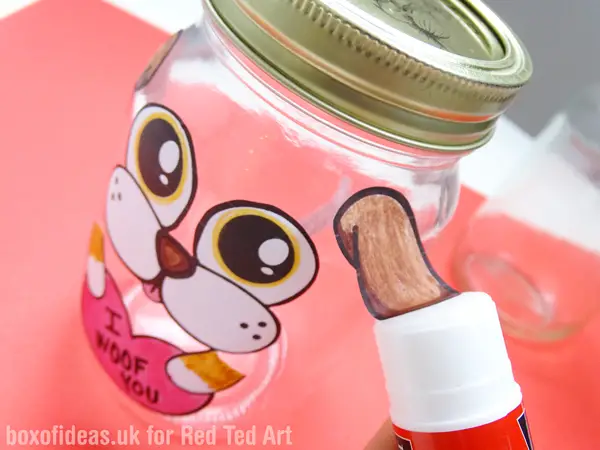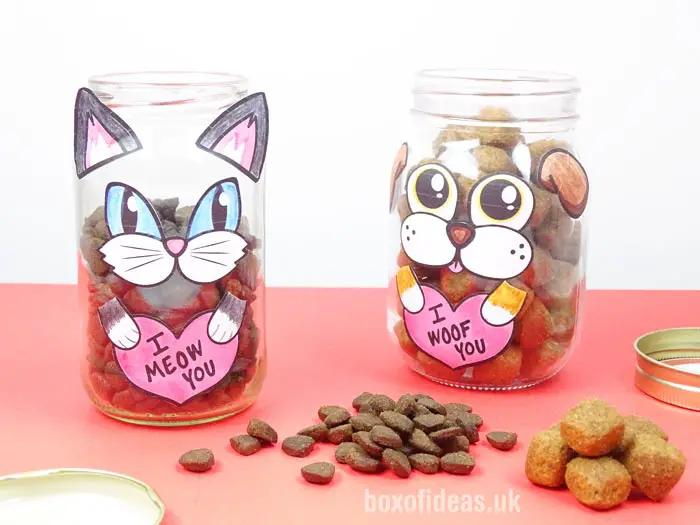 Printable Preview:
Dog and Cat versions of eyes, ears, tail and paws holding "I Woof You" and "I Meow You" signs respectively.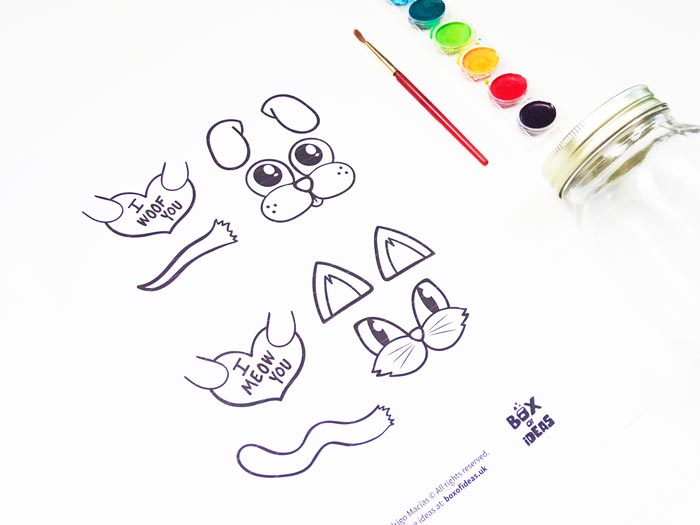 You might also like: Complete the Animals with Crafts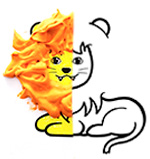 Planning to do this activity?
If you do this with your kids, I'd LOVE to see pictures of your finished projects posted on the Facebook wall of Box of Ideas.
Gracias!
Get the PDF:
* Quick Note * My beloved email friends get all the newest printables and ideas, right in their inbox!
Sign up here if you'd like me to add you to that list 🙂
Instructions to Download:
1. Click above on the "Download Printable" button.
2. Click on "I want this!" (either leave the price as $0 to download for free, or support this project with a donation from your kind heart. Much appreciated!).
3. Enter your e-mail and get your files in your preferred language(s).

The Author: Rodrigo Macias is a bilingual creative mixing his experience working in Childcare and Design to come up with imaginative & educational printables and activities for kids.