Inside: A versatile Valentine's Day printable kit usable for different crafts, cards and activities.
RELATED IDEA: Cute Valentine's Day Bulletin Board Idea For Preschool Kindergarten and Elementary
Use this adaptable resource to create Cupid-themed Valentine's Day cards and crafts in your classroom this February. We've divided the idea into two main ones; Valentine's Cards and Valentine's Gifts.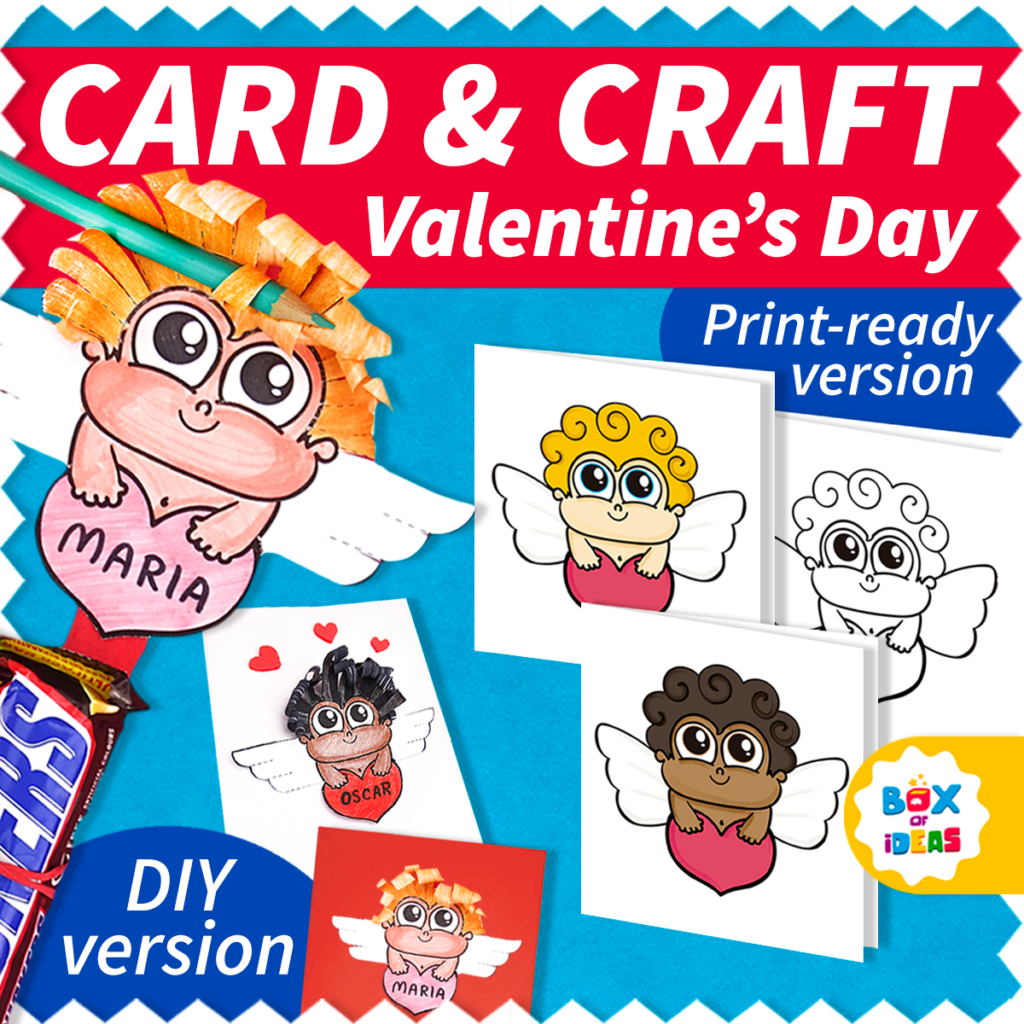 Don't forget to check my other printables to enhance your learning environments 🙂 Like these 1-10 Animal Numbers or this Morning Greeting Choices chart.
The cards and crafts come in two versions so your students or children can do the crafty 3D version with Cupid's fabulous hair or there's a no prep quick version, if you prefer. 
The card can be used to send to loved ones, family, friends, teachers or even your students if you are a teacher.  Children can exercise their creativity with the card cover and practice their handwriting with their personal message inside.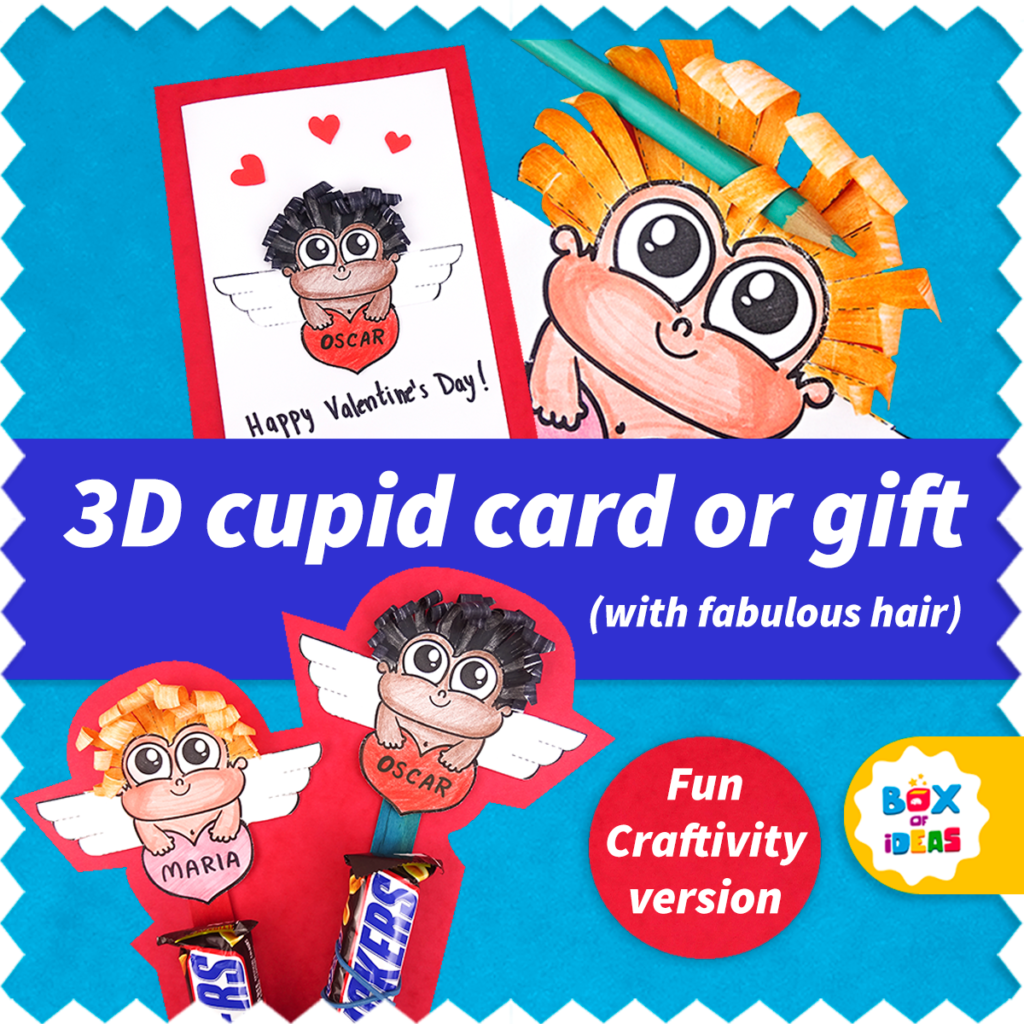 The gifts craft are great to add that Valentine's day charm to a small gift like a piece of candy. You can even make it into a bookmark! The options are endless. 
Writing cards and giving gifts on Valentine's Day is a great way for your children and/or students to reflect on what and who is important to them, who they care about and of course, who they love. 
► How to use this resource in your classroom or at home
1. Valentine's Day Cards
First make the cupid following the step-by-step tutorial (included with the download), stick the cupid to a piece of card folded in half, leaving cupid's fantastic hair sticking out to make an original Valentine's Day 3D card craft. Children can personalize their  card as they wish and write a little message to make their Valentine's heart skip a beat.
Use the craftivity version as a Valentine's Day card activity or use the print-ready version to give a Valentine's Day card from you the teacher to all your students.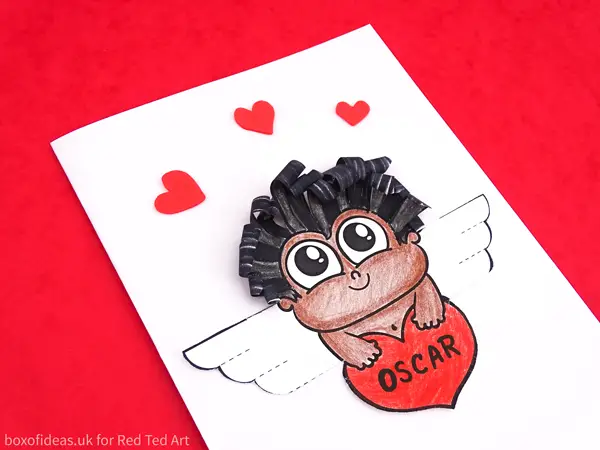 2. Valentine's Day Gifts
Cut out the print-ready version of the cupids, stick the cupid to a popsicle stick and attach to it a chocolate bar or any other suitable treat. You can even use these to decorate your party paper bags if you are having a Valentine's Day party.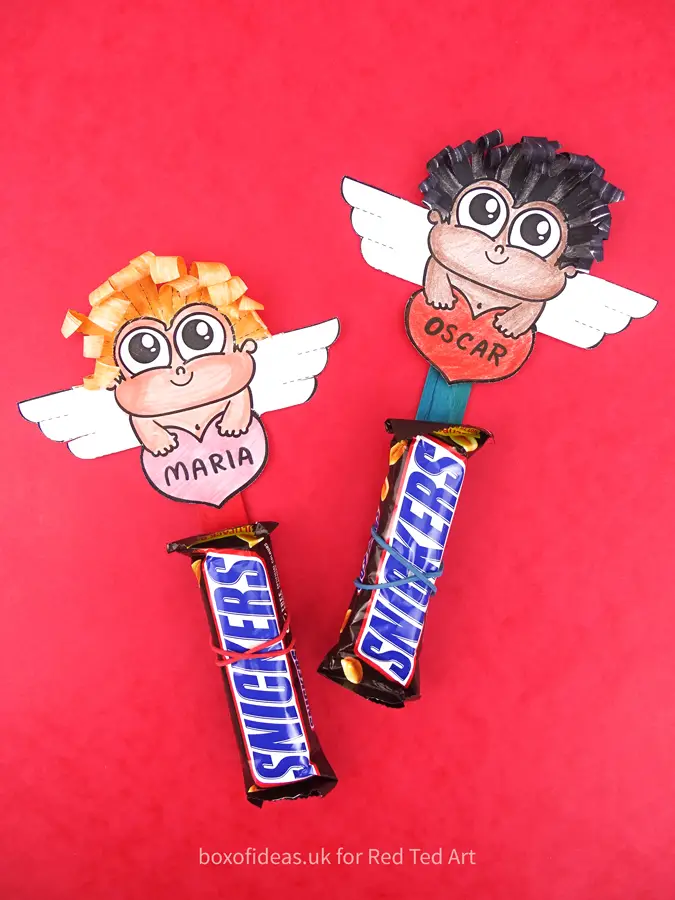 3. Valentine's Day Bulletin Board Idea / Valentine's Day Door Decor
Why not take this activity one step further and create a Valentine's Day bulletin board of a door display for the whole school to see. Each student can add their own personalized cupid to the bulletin board or door to make a beautiful Valentine's Day display that shows the diversity of your classroom.
Your classroom door will look like a giant Valentine's Day card!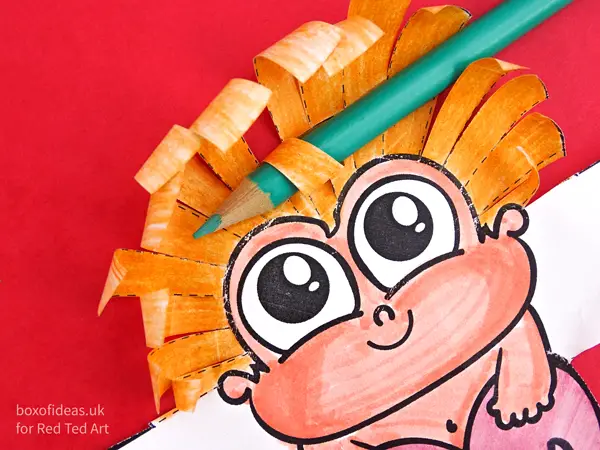 ► Valentines Day Kindergarten and Preschool Activity
This Valentine's day craft is an excellent fine motor skills activity for kindergarten children because it uses scissors for simple cutting and the way to curl cupid's hair helps kids to work on their pencil grip.
The activity can also be linked to the literacy aspect of the curriculum if you encourage the children to write "Mom", "Dad", etc. or their own name (or the first letter of their name) in cupid's heart.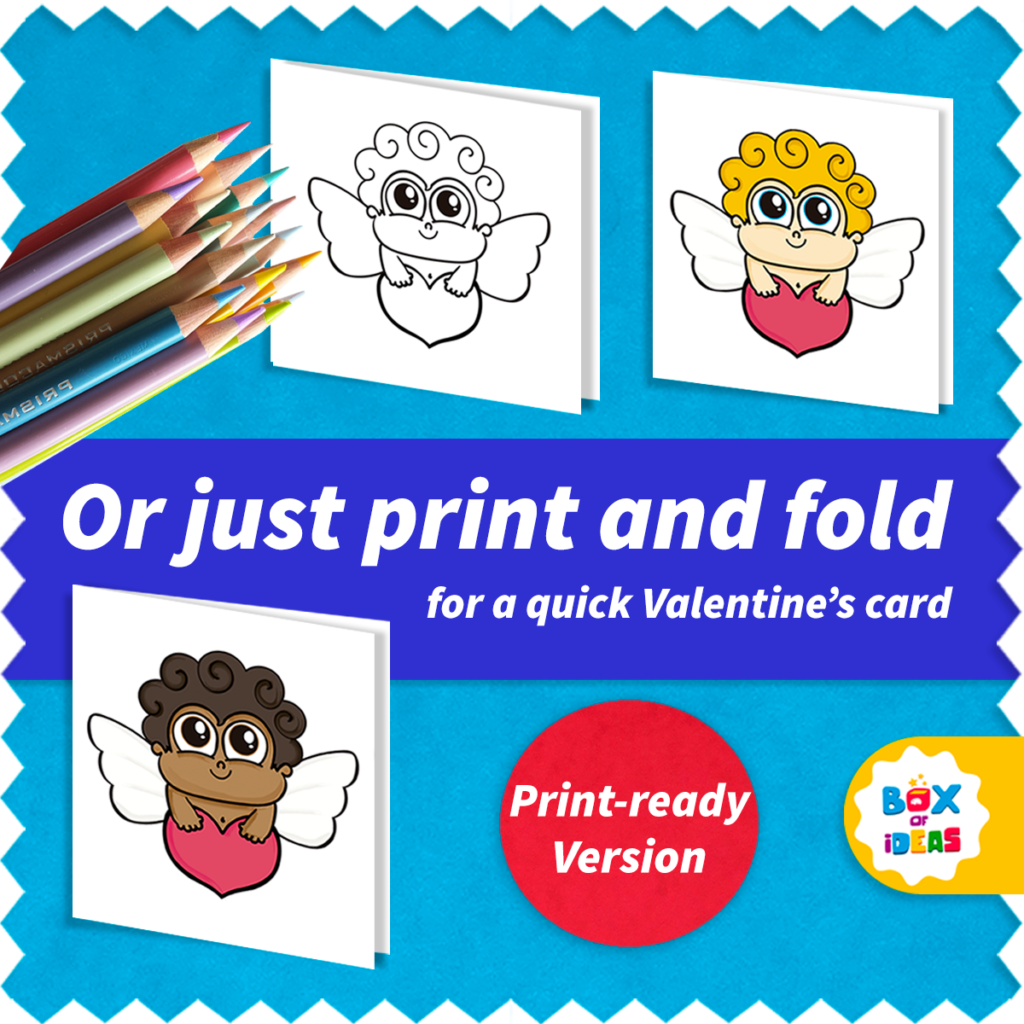 ► Why is this resource useful?
Beyond helping you make your classroom environment beautiful and inviting around Valentine's Day, here are more reasons why this resource will bring you good value:
Cupids can be used as time-fillers for early finishers in February.
Use this resource in Spanish class for a Dia de San Valentin Activity. Ask the students to write their tarjeta de San Valentin message in Español.
Use the valentine cupid craft as classroom decorations for the windows or for around the blackboard.
The cupids are a simple valentine craft that can be done with low prep, using resources you already have.
Good for planning preschool activities at the end of January and beginning of February.
Messages inside the Valentine's Day cards are good handwriting practice.
One of the Valentine's Day activities that can be used with lower and higher grades.
Make classroom decorations for a Valentine's day bulletin board as one of your February activities.
Use the black and white version of the cupid as one of your February coloring pages.
Quick valentines day writing activity.
Since this activity welcomes all levels of artistic skills, it is useful for students ranged from Pre-K, Kindergarten and Elementary. The cupids can be as simple or as complicated as each student chooses.
Stick your cupids to a long and rectangular piece of card to make Valentine's Day bookmarks.
Save this idea on Pinterest!
► Download this resource
Get this resource in my Teachers Pay Teachers shop.
NOTE: Get this resource as part of this Valentine's Day decor and activities bundle for better value.
Don't have a TpT account? No problem.
If you don't have a Teachers Pay Teachers account, you can easily get this resource over here.