A simple and creative idea for a DIY Christmas card made by your kids. Grandparents will flip out if they get this.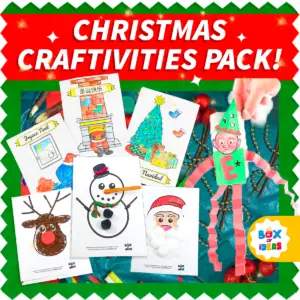 Video Tutorial:
Save this idea on Pinterest:
Instructions:
1. Download the PDF by clicking the Download link at the bottom of this page. Then print it 🙂
2. Select the elements that you want to include in your card's design. For the "Merry Xmas" banners, since they come in these 69 different languages, please print only the page with the language(s) that you need or the ghost of a Xmas tree will hunt you down from tonight until new year's eve.
* DISCLAIMER * The greetings listed in the multilingual Christmas banners correspond to translations made by regular parents (not all professional lingüists) who presumably speak / know the language, nevertheless, we can't guarantee that the spelling of each word or translation is official and legit.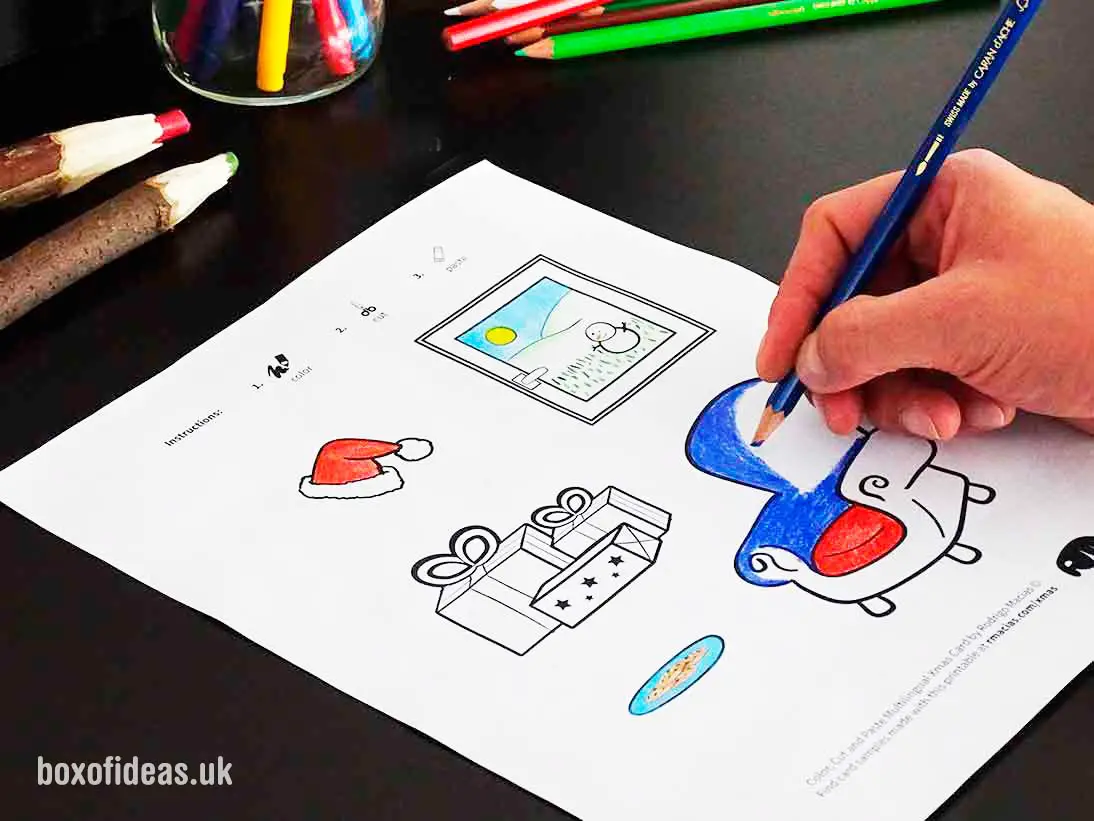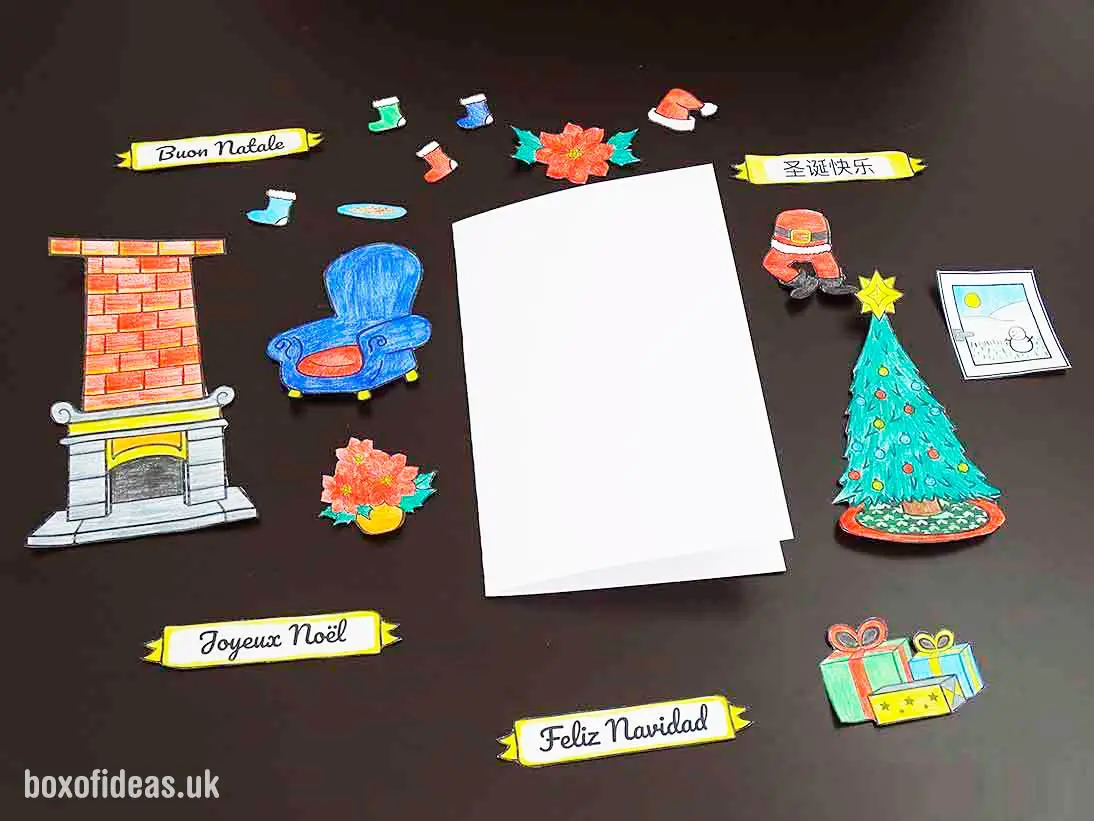 3. Color your selections with markers, color pencils, watercolours, or whatever you like.
* Optional: Color the background of your Christmas scene on the piece of paper where you want to paste your design.
4. Cut out your illustrations and paste them on a piece of cardstock (or any paper, really). An adult's help might be useful for this step.
5. Your personalized design is done! Now write something nice for the person that will receive the card.
You might also like this activity: Complete the Animals with Crafts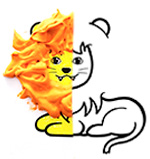 Idea twists:
You can also draw more elements on your card to make it even more personalized! Purple flames in the fireplace? It's Christmas, anything goes! 😀
Finished cards examples: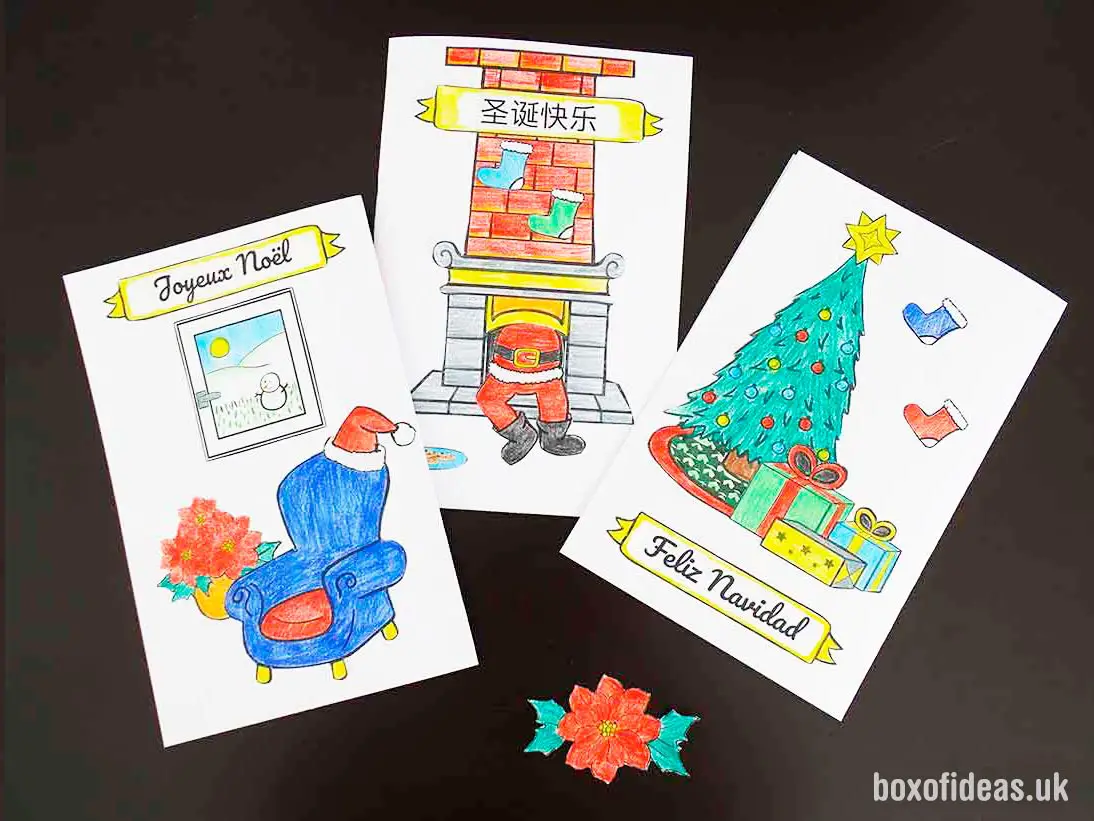 Need more Christmas projects for Preschool?
Christmas Tree Activity for Preschool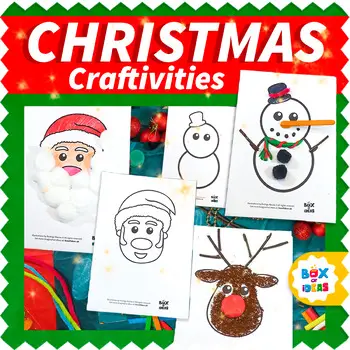 Christmas Craft Activities: Santa, Snowman and Reindeer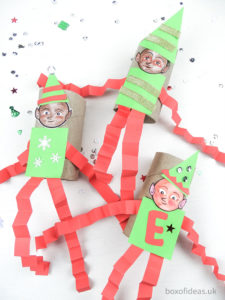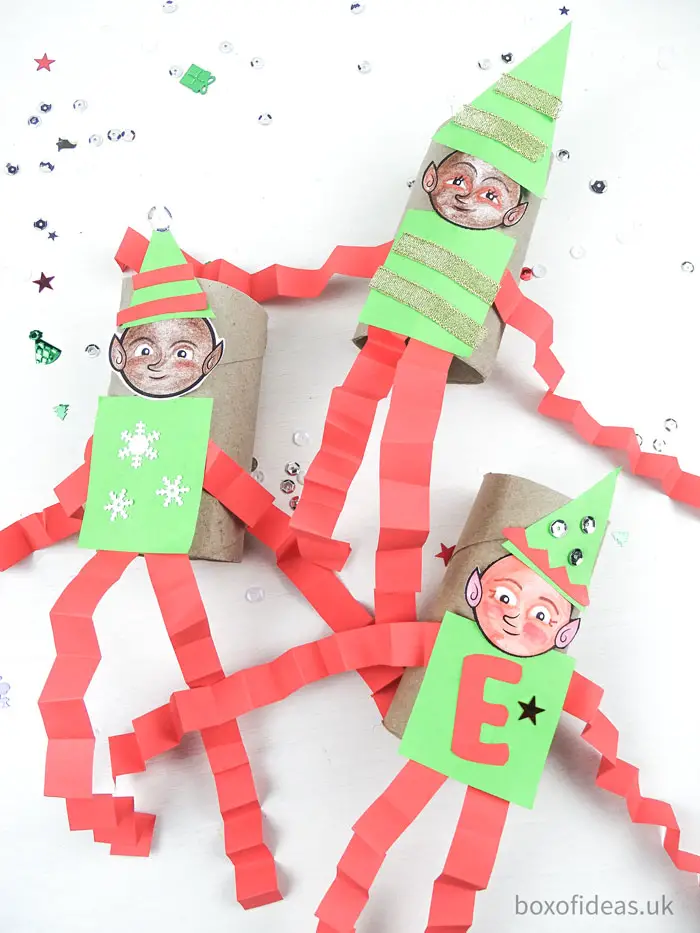 DIY Christmas Elf on the shelf for Preschool kids.
Planning to do this activity?
If you do this with your kids, I'd LOVE to see pictures of your finished projects posted on the Facebook wall of Box of Ideas.
Gracias!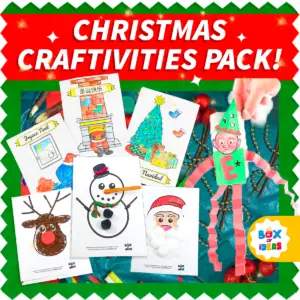 Download PDF:
Option 1 (Teachers Pay Teachers account required)
Option 2 (Gumroad – no account required)