A winter arts and craft activity where kids have to use different materials to complete the pictures of three famous characters: Santa Claus, Rudolph, and a Snowman!
Find the printable for these easy Christmas crafts at the end of this post.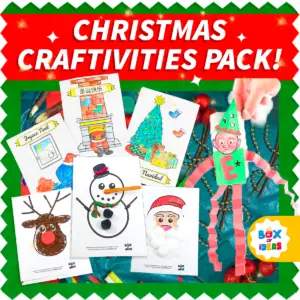 Save this idea on Pinterest:
(Video) Incomplete Xmas Characters
Watch and share this video on Facebook!
Need more ideas for Christmas?
Christmas Tree Activity for Preschool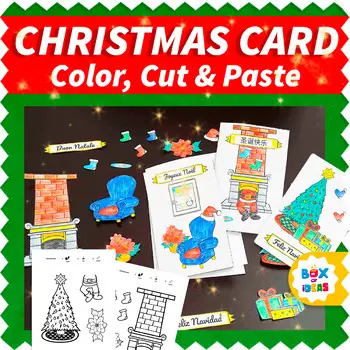 DIY Cut-and-Paste Christmas Card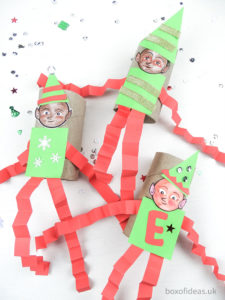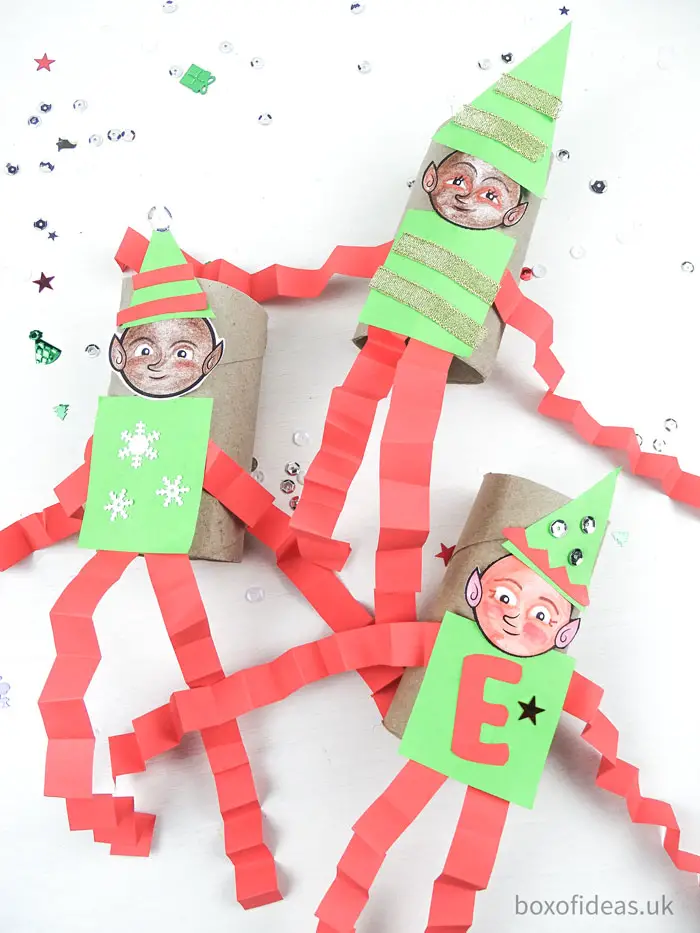 DIY Christmas Elf on the shelf for Preschool kids.
How to play:
Print the incomplete drawings of the Christmas characters (link to free printable included at the bottom of this post) and gather different materials to craft the rest of the pictures.
Can you find something that resembles Santa's fluffy beard?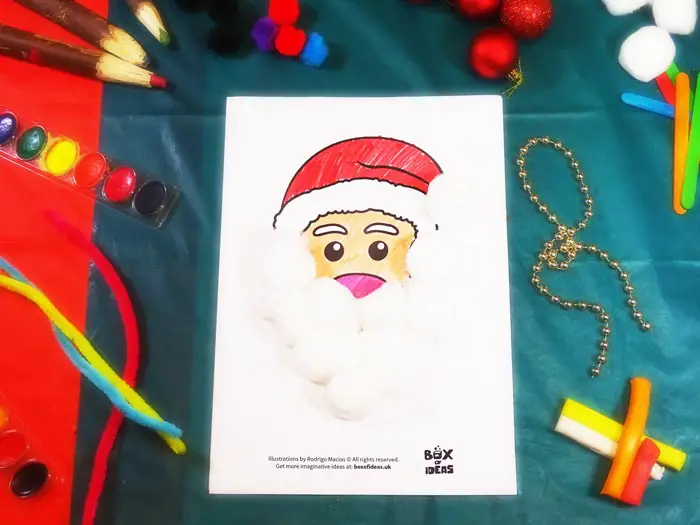 Rudolph needs some antlers and a big red nose to guide the way for the other reindeer!
That snowman (or snow-woman) is getting cold! Do you mind making a nice warm scarf for him/her to wear? (and a nose, mouth and couple of buttons would be nice too, thank you!)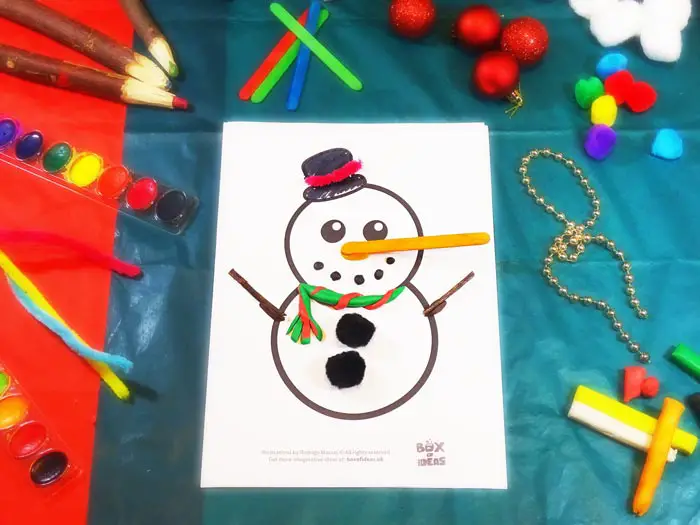 Printable Preview:
Incomplete illustrations of these characters: Santa Claus, Rudolph, and a Snow-person
You might also like: DIY Kids Christmas Card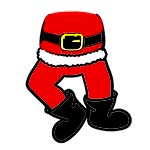 More ways to play:
Go natural: Go outside and find resources in nature that you can use for this activity. Sticks for the reindeer's antlers? YES!
Go green: Use only recycled trash to craft your Christmas characters. I reckon Mr. Snowman would fancy a really nice scarf made out of candy wrappers 🙂
* This activity was inspired by the guest activity "Complete the Animals" done in collaboration with the fantastic blog The Best Ideas for Kids – Check it out!
Planning to do this activity?
If you do this with your kids, I'd LOVE to see pictures of your finished projects posted on the Facebook wall of Box of Ideas.
Gracias!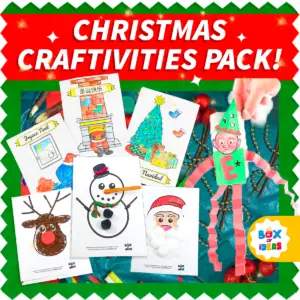 Get the PDF: