Inside: How to make an elf on the shelf out of paper. Idea for a paper Elf on the shelf Christmas craft project for kids.
I've seen elves on the shelf perform well as temporary behavioural centinels for pre-school children at the beginning of December. Phrases like "Remember the Elf is watching if you are good!" are often heard around these fellas.
The truth is they are a lot of fun to see hanging around the room and the children love making them.
Pin this craft: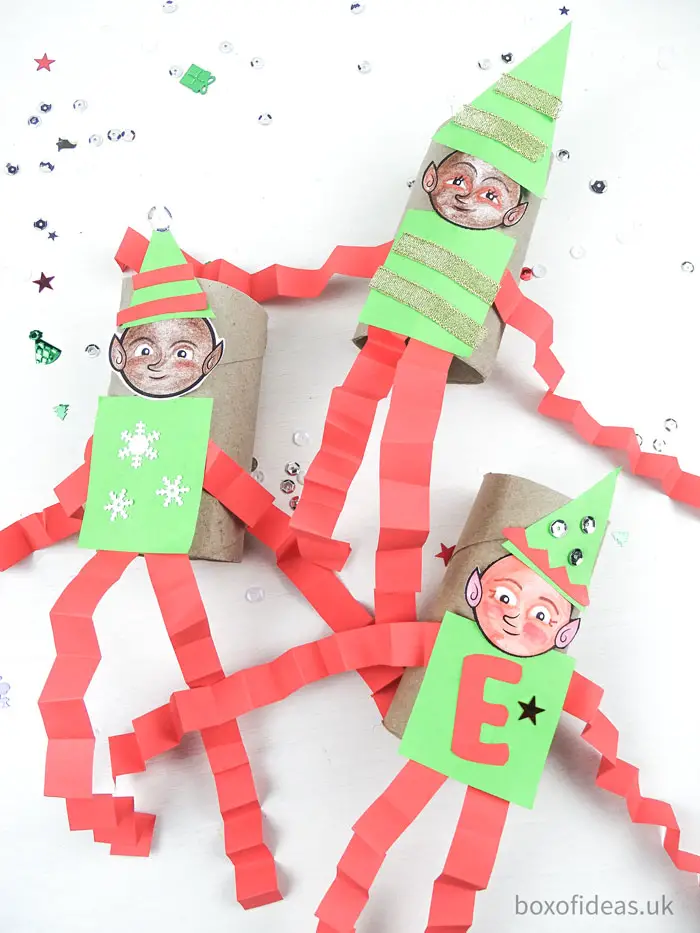 Video Tutorial:
How is this Elf on the Shelf project good for my educational-crafts-only classroom?
This Christmas activity for young children aims to encourage the use of mathematical language (geometric shapes) amongst the children, as well as providing an opportunity for a good fine motor skills workout with all that zig-zag folding going on.
This idea can be used to introduce the concept of geometric shapes to toddlers during this time of the year.
For the Early Years curriculum in the UK, it covers the area of expressive arts and design as each child will personalize their elf in their own unique way.
If you make the Elves in groups, you can use them as Christmas decorations for a kindergarten classroom. "Look Ma', that's my Elf!"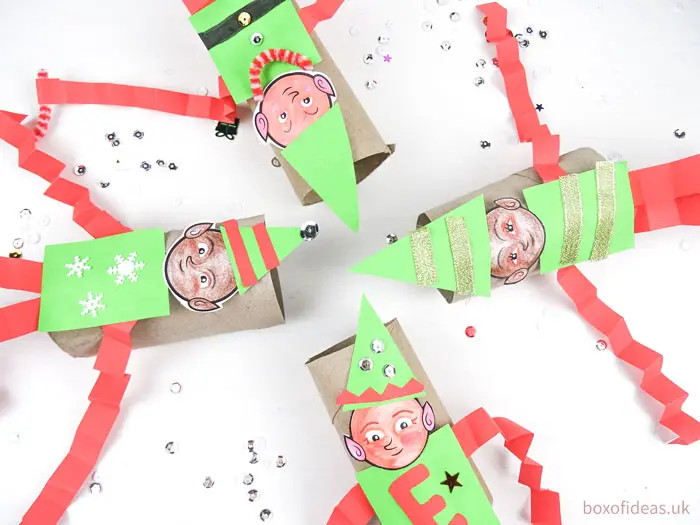 Materials:
You can either draw the Elf's face in a circle or download my printable template (link at the bottom of this page).
Construction paper, scissors and any type of glue (or even tape!).
Cardboard rolls (I cut kitchen rolls in half)
Random craft materials for personalization.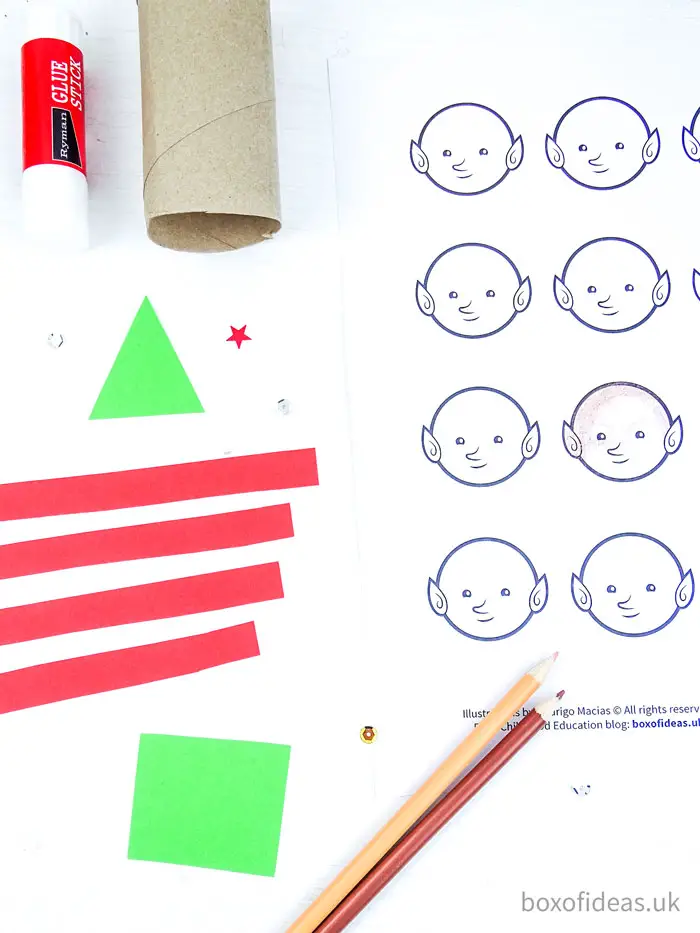 Step by Step Tutorial: How to Make an Easy Elf on the Shelve
1. Colour Elf's head as you want.
2. Cut out one green triangle for Elf's hat, and one green square or rectangle for the body. It doesn't matter how big or small, that is up to you. Elf trusts you.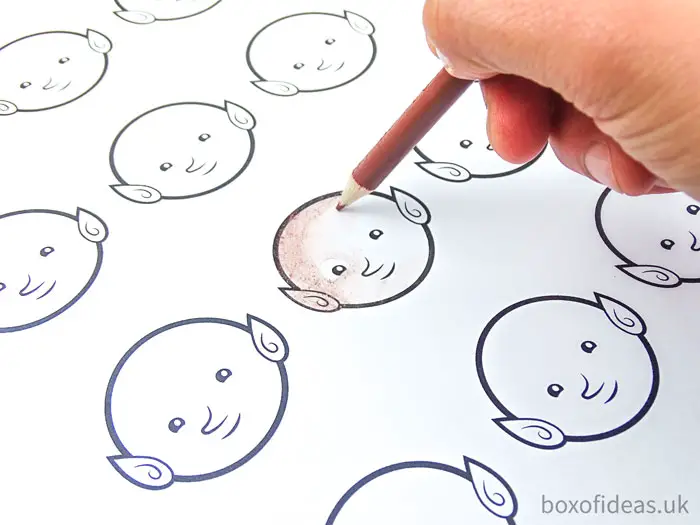 3. Cut out four strips of red paper about as thick as your finger and as long as you want them to be. They are the legs and arms of Elf.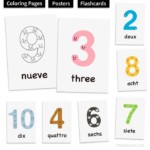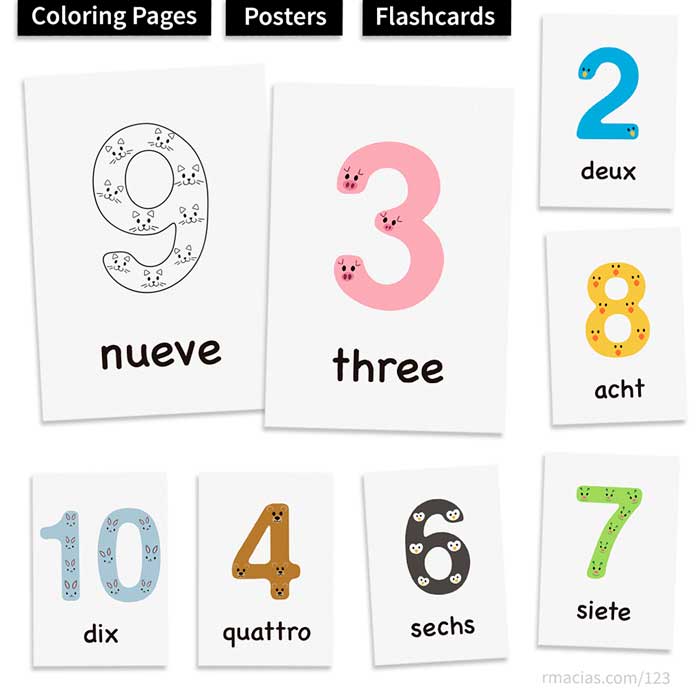 Free Printable Numbers 1-10 with Animal Designs
4. Fold Elf's arms and legs in a zig-zag fashion until they look like little accordeons and then let go. It feels so nice to let go.
5. Glue one end of those zig-zaggy arms and legs to Elf's body, and then glue the body to the cardboard roll. Make sure Elf's square is at the same level of the edge of the cardboard roll. So Elf can sit. Thanks.
6. Personalise Elf's looks however you please. Then place her/him on a shelf.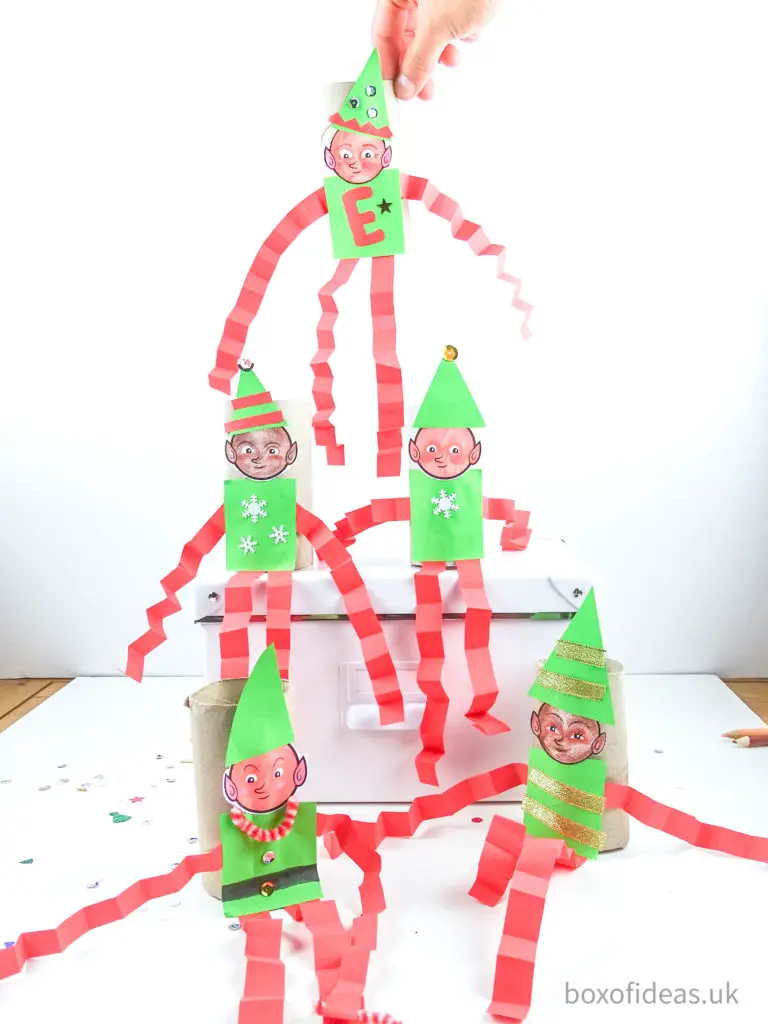 I'd love to see how everybody's Elves turn out.
If you make this craft please consider sending me a photo of your Elves in a private message on Facebook or Instagram. Thank you!
Idea Twist:
As the founders of the blogs Hello, Wonderful and Non-Toy Gifts suggested, you can make this craft using the children's photos and turn the kids into Christmas elves!
Need more ideas for Christmas in Preschool?
Christmas Tree Activity for Preschool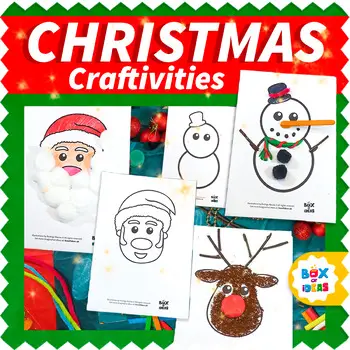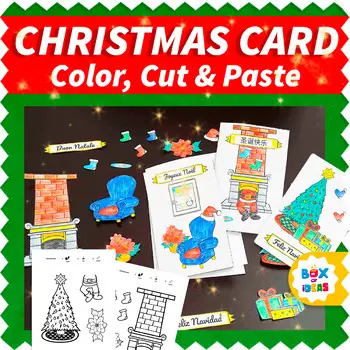 DIY Cut-and-Paste Christmas Card
Download PDF:
Option 1 (Teachers Pay Teachers account required)
Option 2 (Gumroad – no account required)
Enjoy these ideas?
Sign up here to get monthly ideas of activities for Early Childhood Education 🙂

About the author: Rodrigo Macias (Roy) Rodrigo Macias (Roy) is a qualified Early Years Teacher working full time as a Forest Pre-School Lead in UK. More about Roy  here.