Inside: Simple skeleton craft preschool kids can make for a Day of the Dead celebration using paper plates.
"Día de Los Muertos" (Day of the Dead in Spanish) is such a colorful celebration that is gaining momentum around the world outside of Mexico! Why not make a few skulls with your kids?
These Catrinas –type craft look great decorating walls or Day of the Dead offering tables.
Do you like Frida Kahlo?
Check out the Frida Kahlo Sugar Skull version of this Day of The Dead craft.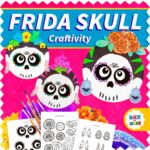 GET THE SKULL'S PRINTABLE
Go to my Teachers Pay Teachers store for the Sugar Skull's template and you will get 9 different designs for the skull's ayes plus a skull's outline so you can make it on any surface.
or get the free version of the skull at the bottom of this page (only eyes + nose to use on paper plates).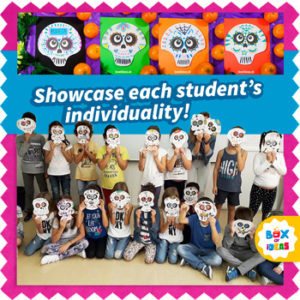 ---
You might like:
 10 Easy Dia de los Muertos Crafts for Preschool
Morning Greeting Choices for Kindergarten
---
(VIDEO) Paper Plate Calaveras for Day of the Dead:
Watch this video on Facebook.
How to Make the Easy Sugar Skull Masks:
1. Download the Printable from TpT or at the bottom of this page.
2. Cut out and paste the skull's eyes and nose hole to a paper plate.
3. Chop the paper plate's "cheeks".
4. Decorate your skull however you want! Felt tips are great for quick results but also look great with other materials such as paint or even playdough 🙂
Printable Preview:
PDF with a template of skulls' eyes and nose hole.
* TpT version includes the skull's outline and more eye designs *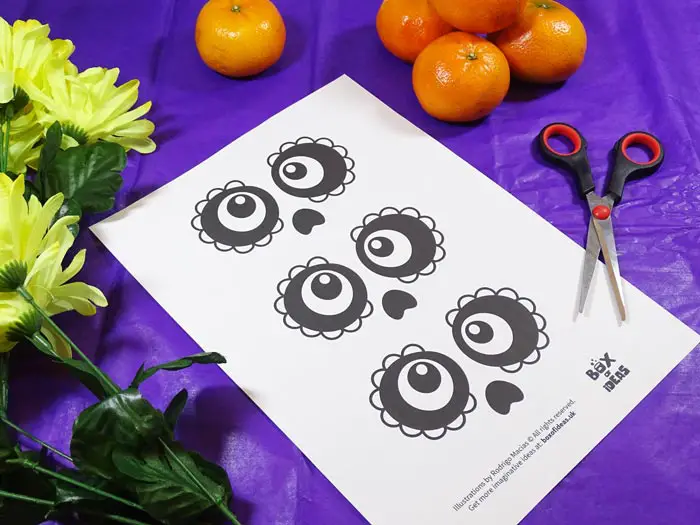 You might also like: Alphabet for kids that speak English and Spanish at home.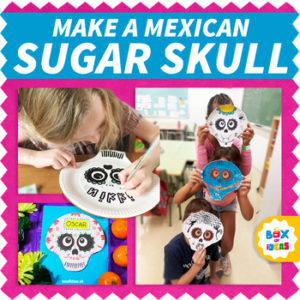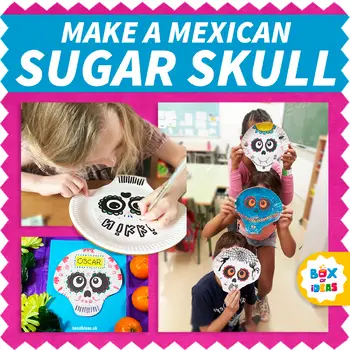 Finished Examples:
Planning to do this activity?
If you do this with your kids, I'd LOVE to see pictures of your finished projects via DM on Instagram.
¡Gracias!
Get the PDF:
–
–
* Quick Note * My beloved email friends get all the newest printables and ideas once a month, right in their inbox!
Sign up here for that list 🙂
——————————
You might want to check these 10 Easy Dia de los Muertos Crafts for Preschool.