Kids love making this mini-campfire!
Especially since they get to go outside to gather the materials to make it.
When I worked in the Arts and Crafts cabin of my favorite summer camp, we would do this craft with the youngest kids and it was always a successful activity since the kids had fun without being rushed and they could finish it fairly quickly.
____________________________________
You might like: Morning Greetings Choices Poster
____________________________________
Good Maths activity for Preschool
I've done this activity with my preschoolers and it gave way to lots of early mathematics talk: length, sizes, quantities, comparisons, and numbers all can take part in this crafty activity.

(Video) Making a Mini Campfire
Here's a quick Instagram video of how to make the cute campfire:
Ver esta publicación en Instagram
What you need:
10 small rocks
A bit of cardboard
A few twigs of different lenghts that you can cut or snap into 10 smaller pieces
A bunch of small leaves (for an all-natural craft) or paper
Red or orange paint (if you find red/orange leaves you don't need paint!)
Glue
How to Make the Mini-Campfire:
1. Go outside to find the rocks and twigs for your campfire.
2. Have a little chat with your grown-up about the different types of flat shapes that you know. Cut the cardboard into the shape that you think would be the best for the base of your campfire.
3. Ask a grown-up to help you write the numbers 1 to 10 on your rocks, and mix them up!
4. Glue your rocks around your cardboard shape, one by one and in the right order, calling out each number as you place it in its right place.
5. Grab your twigs and have a quick chat about "lengths" and "sizes" with your grown-up. Which twig would be long enough to be split into 10 pieces? Do you need more than one twig? Once you find out, go ahead and count the pieces as you cut them until you have the same amount of twigs and rocks.
6. Put glue in the center of your campfire and arrange your twigs as you wish.
7. Paint your bunch of small leaves so they look like a flame and place them on top of your campfire.
Voilá! you have a mini campfire!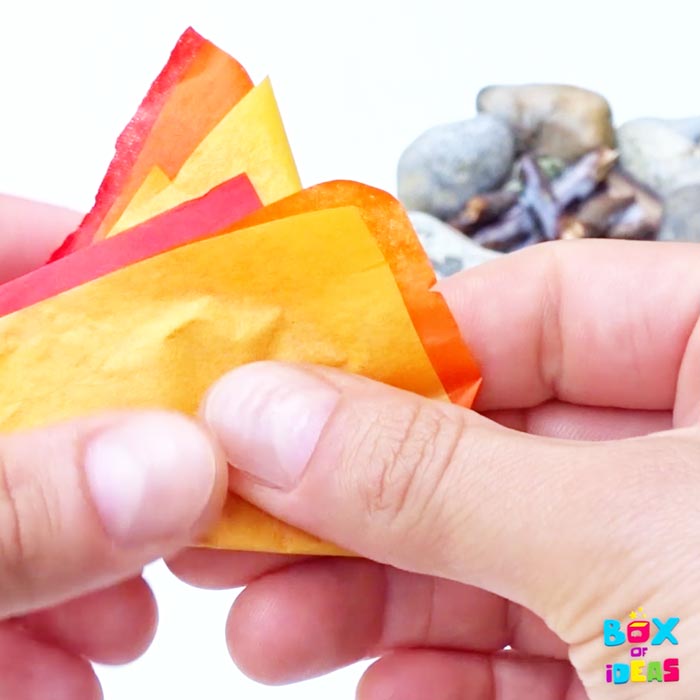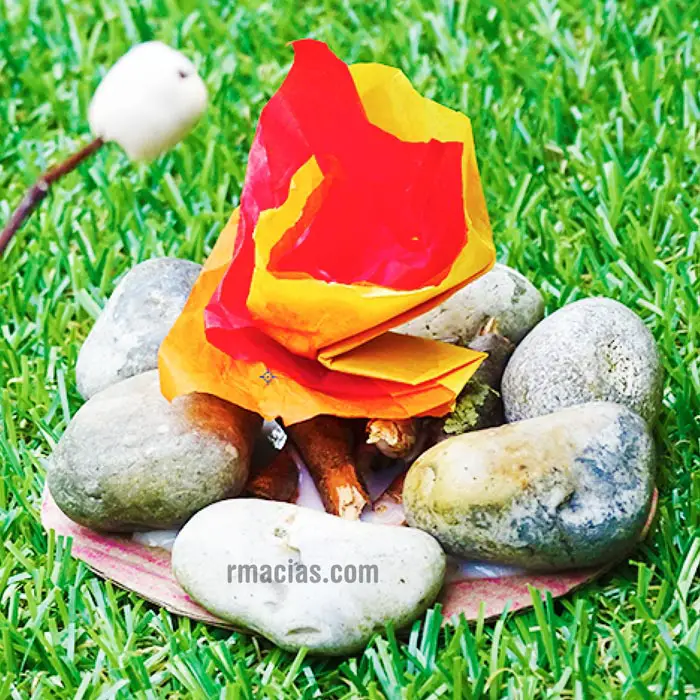 You might also like: Crafting Animals in 3D Using Recycled Materials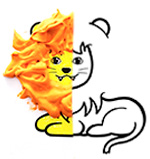 Campfire Numbers!
As a mathematical alternative, add numbers to the stones and help the children put them in the right order around the campfire.