I made these digital abstract paintings so they can be used as a resource for kids creativity games.
They weren't made with specific "hidden-shapes" in mind so the watchers can play with their imagination. So what do YOU see?
Activity using this printable:
Printable preview:
Download instructions:
Click below on "Download Printable"
Mark $0 as the fair price and hit "I want this!"
Enter any e-mail (it won't subscribe you anywhere, for that go here)
Click on "view product"
Click on the "Download" button next to the "read" button to get your printables 🙂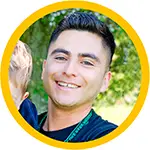 Rodrigo Macias (Roy) is a qualified Early Years Teacher working full time as a Forest Pre-School Educator in UK. More about Roy here.