A quick tour of the design process for the Animals Kids Chess printable.
Thinking about the times at summer camp were we wanted to play chess with the kids but there were no chessboards available, the idea was conceptualised: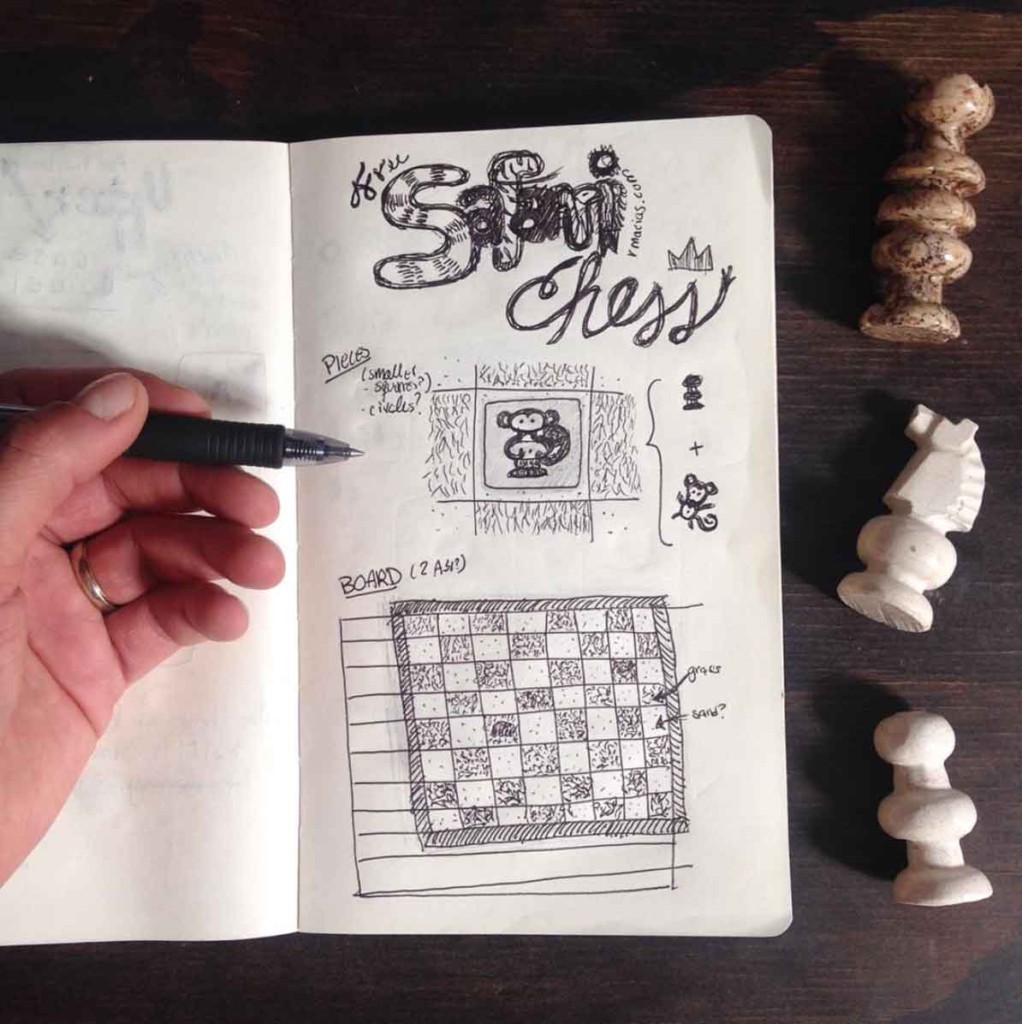 The first thing made was the board, using textures and a grassy brush.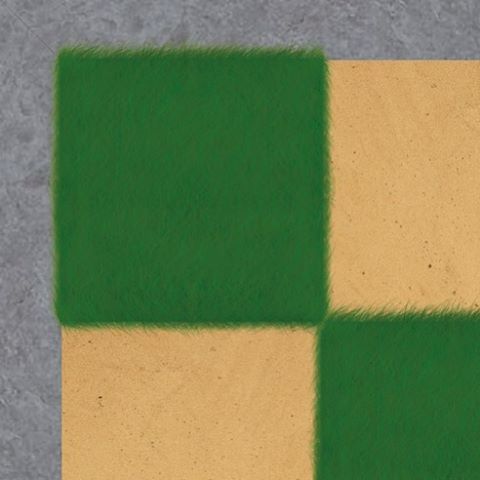 Then I got too excited and made a public statement on Facebook that I would learn to design on 3D to make this Chess.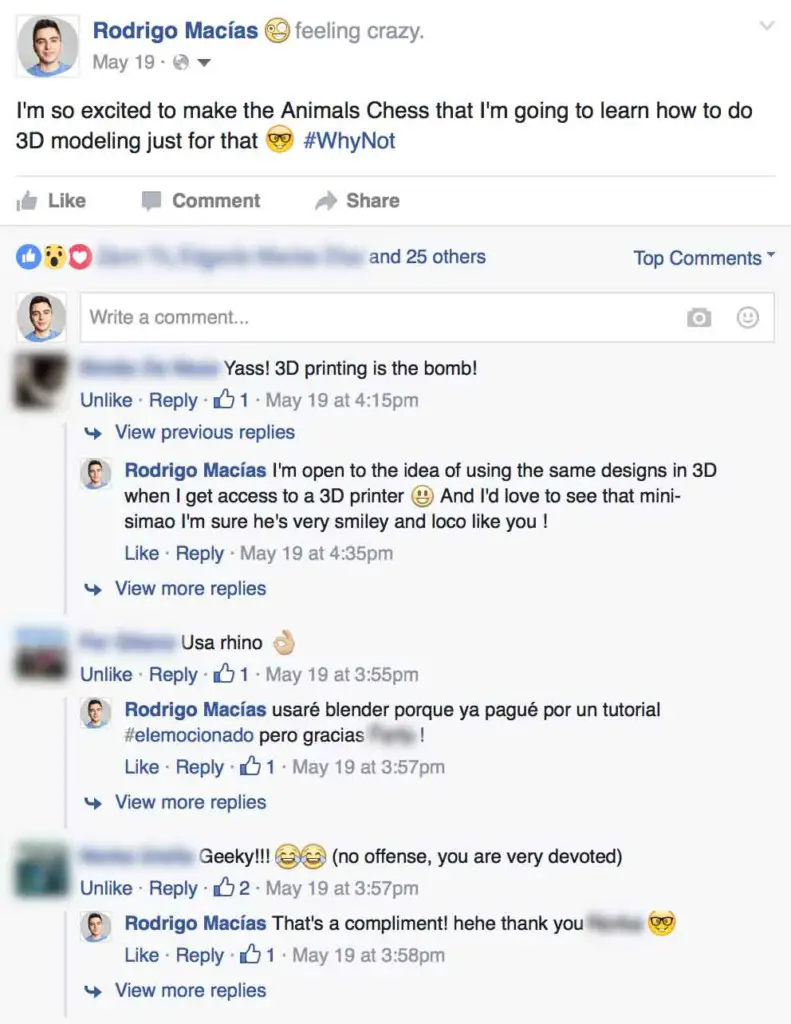 Then I sketched the pieces' front and side views. That's when it started getting scary for me (I thought "Is this too complicated for a first 3D project? What have I done!").
Then little by little from a mix of procrastination and Youtube tutorials the pieces started to take shape.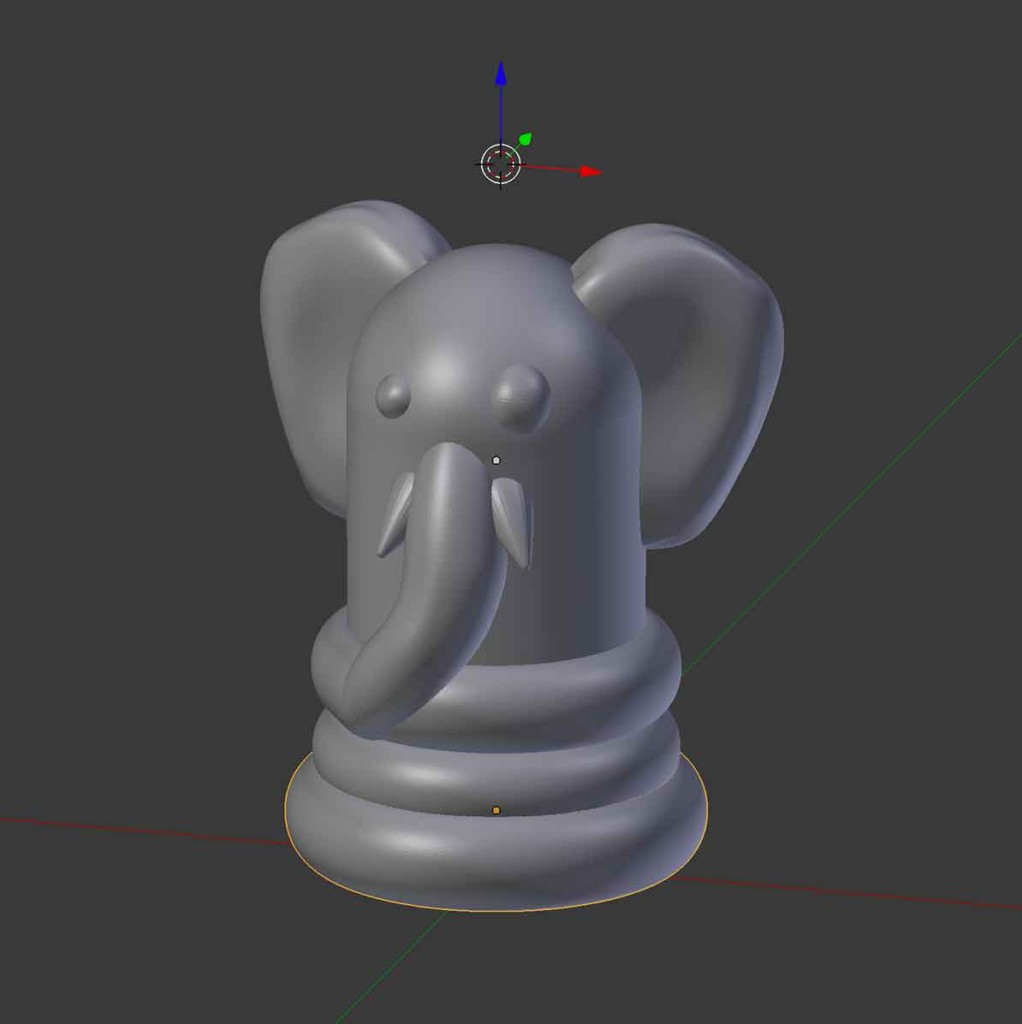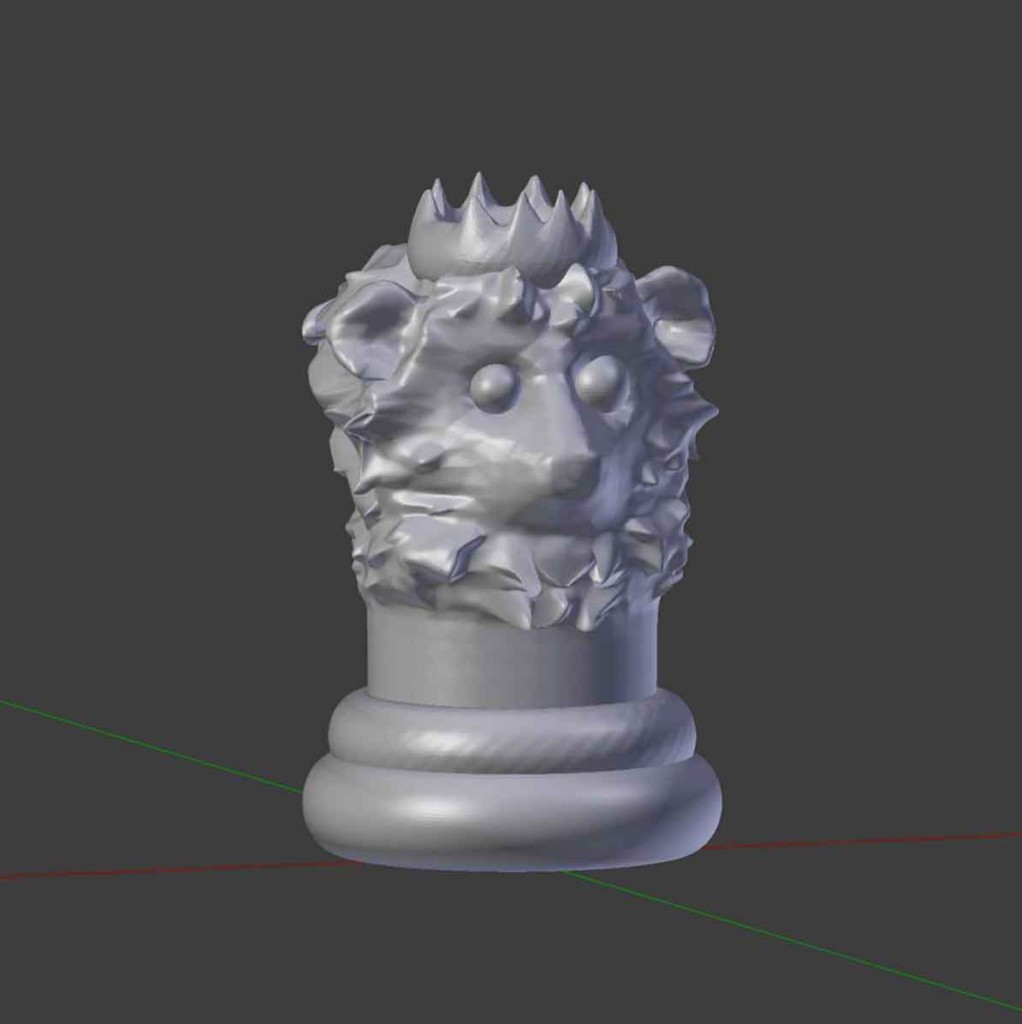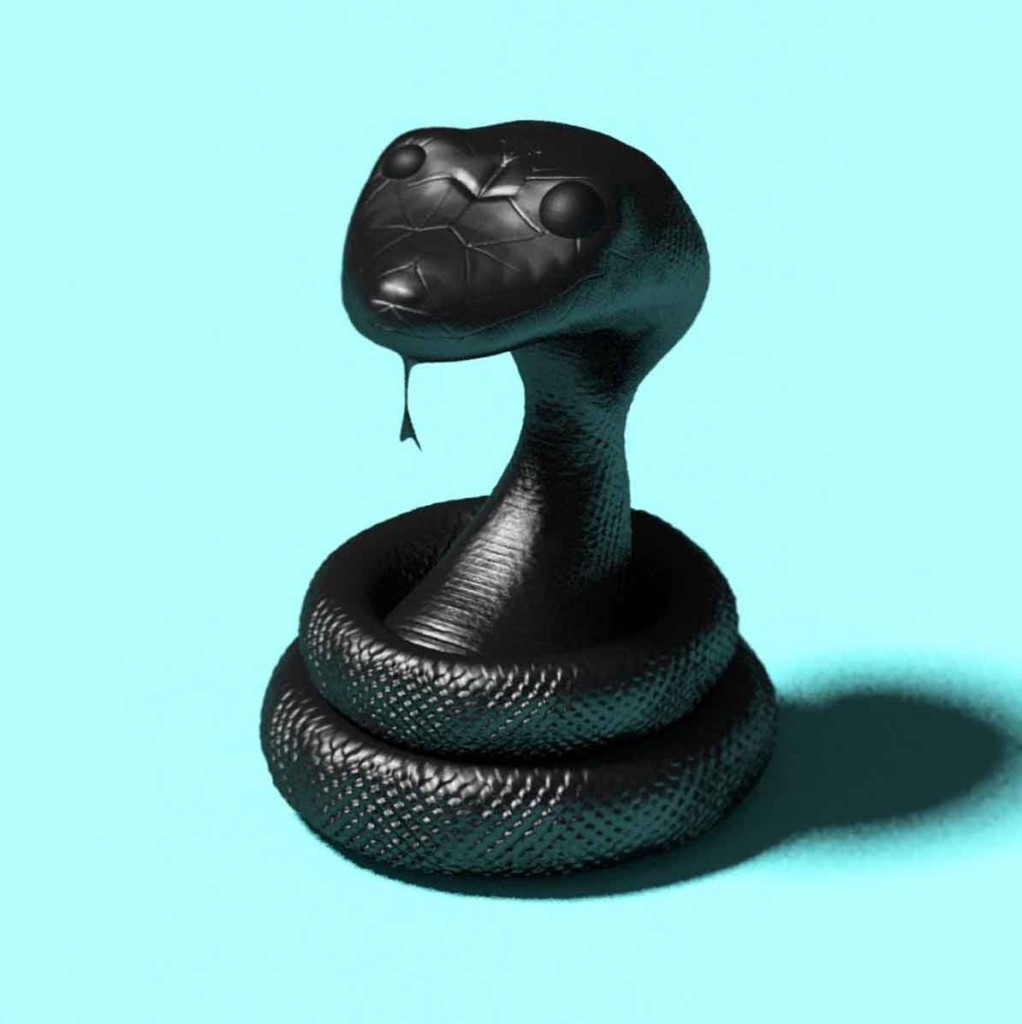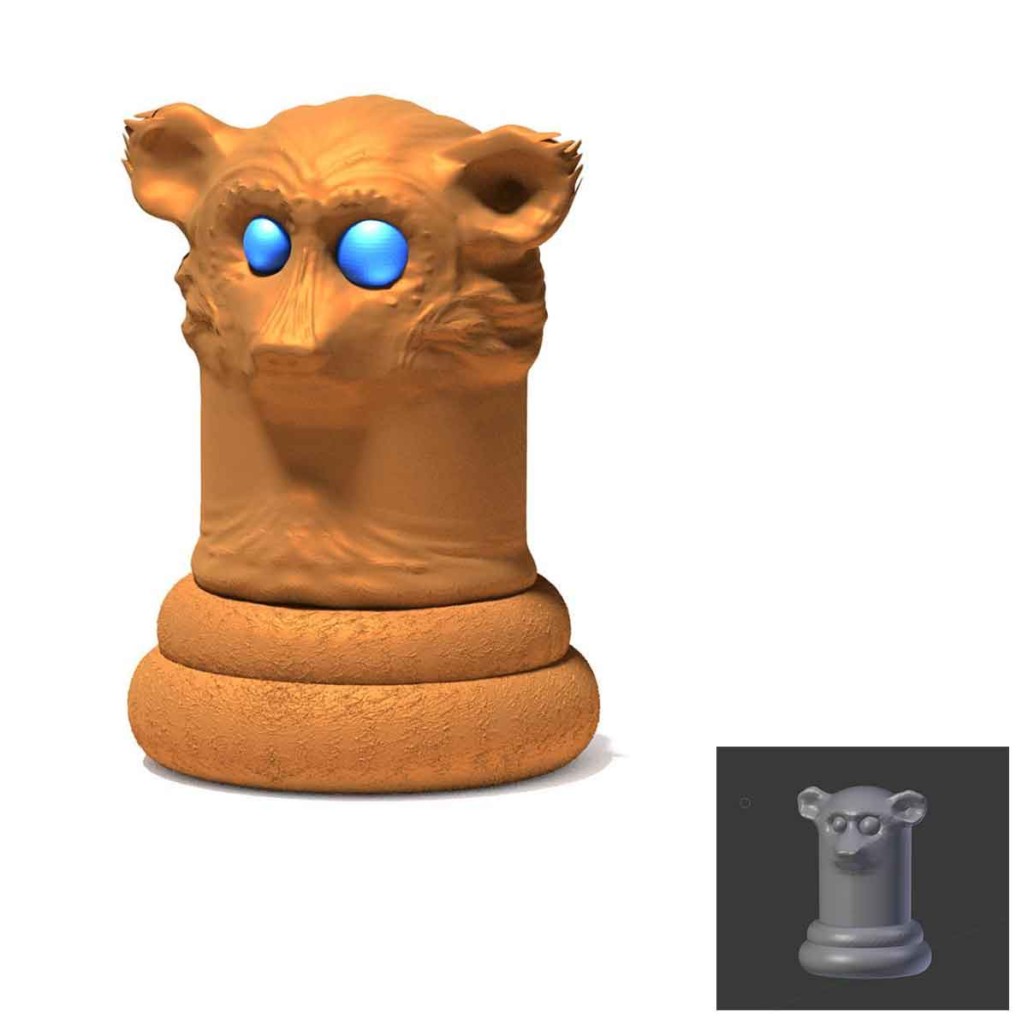 Then paper dummies were made to figure out the simplest 3d-like solution that could be printed in any 2-d printer: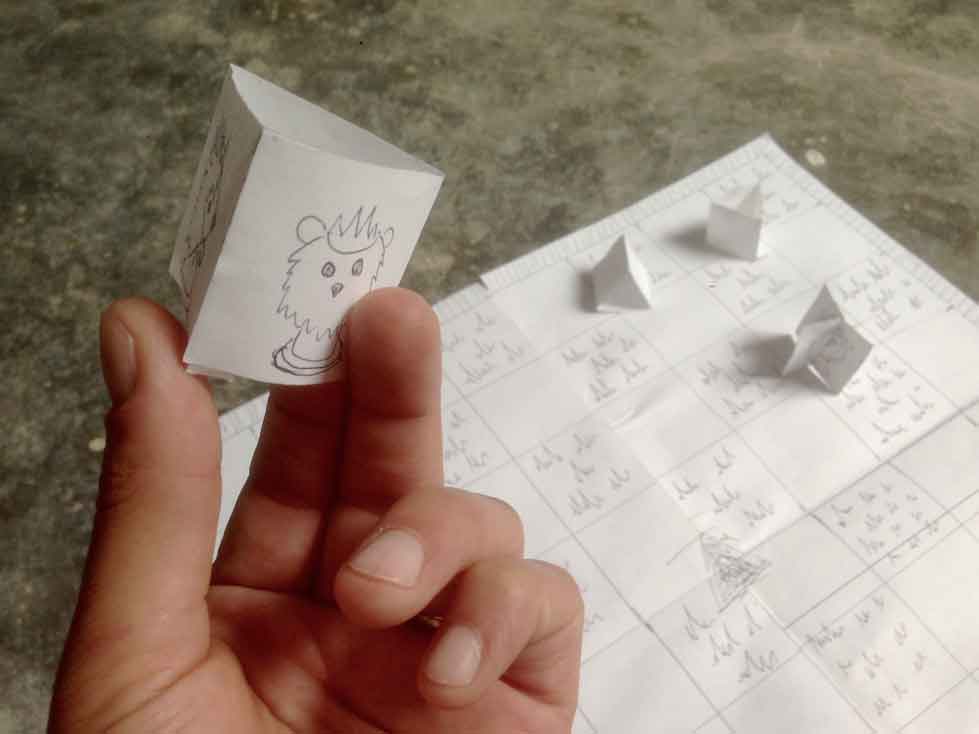 Then at the border of "When is this project going to end! ?" the printables were put in place.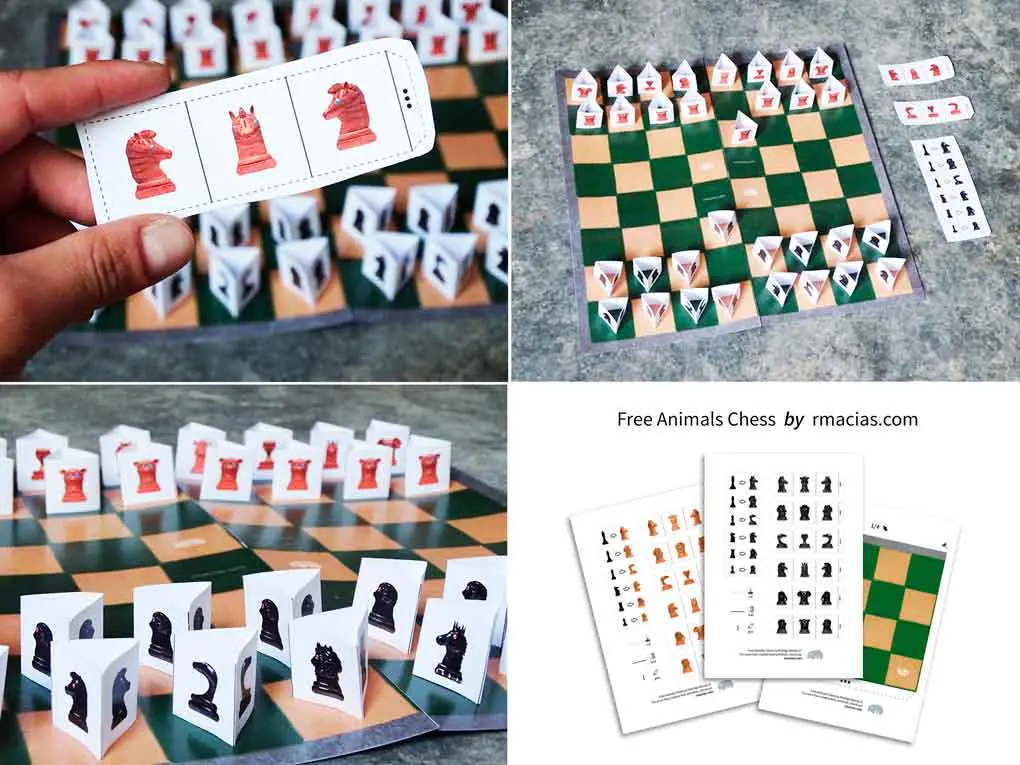 Then I made a video tutorial showing how to build a free chess set at home.
In total, from concept to publishing the project took about 8 weeks.
To download the printable chess, go here.